In This Issue
Welcome to Clinical Digest, a monthly newsletter with tips, news, and information that's aimed at making it easier for you to care for your patients. Feel free to forward this to other clinicians in your practice.
---
September Insights: How being different is making a difference
by Christine Murphy, Vice President of Network Management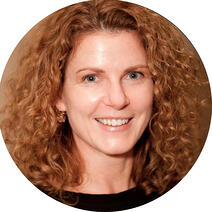 It's no secret that our industry needs to find a different way to do business. The status quo is unsustainable for everyone involved. Providers list burnout, cost barriers to care, uncompensated tasks, and – tellingly – doing business with payors among their top concerns according to a 2018 report by Medical Economics. On the patient side, health insurance brands are among the lowest ranking companies on customer satisfaction reports.
Well, if you've heard anything from AllWays Health Partners in the past six months, you've heard us say that we are a different kind of health plan. But what exactly does that mean? It's a great question, and one we ask ourselves every day. Ultimately, it's not a question we can answer on our own, and that's why we're committed to listening to our customers – and acting on that information.
For example, we've digitized our contracting and credentialing process from beginning to end because you've consistently let us know that certain processes are unnecessarily manual and difficult.
To get started, providers simply visit allwaysprovidernetworks.org to fill out an electronic letter of intent (LOI) form. After submission, we send an automated confirmation and a link to a web page chock full of onboarding resources. Providers can also use provider.allwayshealthpartners.org to ask questions and request help from our provider relations team.
During contracting, we use Concord software to streamline the process and reduce the time it takes to get a contract in place. Finally, once in the network, providers can manage their practice information in our online portal with our provider enrollment tool.
Our digital contracting and credentialing process has received positive feedback from providers – and it shows. Since January, we've added almost 6,000 providers to our network, including:
BayCare

BayState Medical Center

Catholic Medical Center

Southern New Hampshire Health

Hill Eye Associates

Khoury Chiropractic

Liberated Nutrition, LLC

MACIPA (Effective 8/1/19)

Wentworth Douglass Hospital
We're in the process of adding more digital tools to make it even easier for you to do business with us. Sign up for our administrative newsletter to learn about your new resources as they go live.
Like our Best Practice blog, Clinical Digest is part of an ongoing conversation with our growing provider community, a conversation that will help us build the best possible health plan for you and your patients. We hope that's a difference you can get behind.
---
Tip of the month: hospital admissions report
Did you know that you can identify all the patients in your practice who were admitted to any hospital in the AllWays Health Partners network?
The report is available 24/7 on the provider portal under the "reports" tab and gives you all the relevant demographic and clinical data you need for continuity and coordination of care.
---
In case you missed it: Top content for doctors and clinicians in September
PCPs are critical to early treatment for depression
Learn how and why to screen for depression in a primary care setting.
Reduce treatment failure by increasing medication adherence
Emergency preparedness recommendations shine a spotlight on the importance of taking medications safely and effectively.
Working to reduce unnecessary ED visits and readmissions
Timely information is key to reducing unnecessary ED visits and hospital readmissions.