In This Issue
Welcome to Clinical Digest, a monthly newsletter with tips, news, and information that make it easier for you to care for your patients.
---
January Insights: Bipartisan efforts to legislate surprise billing
by Christine Murphy, Vice President of Network Management
Democrats and Republicans don't seem to agree on much these days, but they do agree on one thing: consumers need protection from surprise medical bills. The problem is, no one can agree on how to achieve this.
Patients get "surprise bills" when they receive treatment from a caregiver who is not in their health plan's contracted network. The "surprise" typically comes when the patient goes to an in-network facility but gets care from a provider in that facility who is actually out-of-network. The classic example is when a patient goes to an in-network hospital for emergency care and later discovers that that some of the doctors (for example, the emergency room physician, the radiologist, or the lab performing tests) who treated them were not actually employed by the hospital and are in fact out-of-network.
Currently, two proposed solutions are fighting for attention on Capitol Hill.
The Lower Health Care Costs Act of 2019 passed the Senate health committee 20-3 in June of 2019. Title 1 of this bill holds patients harmless for surprise bills and uses a benchmark rate to minimize disputes between providers and payers. Opponents of the bill are concerned that this strategy amounts to price setting.
In December 2019, the House Ways and Means Committee Chairman Richard Neal (D-Mass.) and Ranking Member Kevin Brady (R-Texas) announced a bipartisan agreement on surprise billing legislation. The simple, one-page plan, which focuses on better transparency for patients and a better negotiation process for payers and providers, slowed the progress of the Lower Health Care Costs Act of 2019. In response, Senate health committee Chairman Lamar Alexander (R-Tenn.) announced his commitment to keeping surprise billing at the top of the Senate's to-do list despite the fact that support had shifted away from the legislation his committee had proposed.
Proponents of both solutions are hoping to address surprise billing sooner rather than later.
All in all, there are no perfect solutions on the table in Washington. Partners HealthCare, our parent company, is working to end surprise billing in the Commonwealth. Individual providers can also play a part by keeping their directory information up-to-date at the various health plans they work with. This helps prevent patients from inadvertently seeing out-of-network providers. Finally, consumers can help solve this problem by asking (in non-emergency situations) questions of the hospital where they receive care and by calling their health plan to check network status prior to receiving care.
---
Tip of the month: New MHQP perinatal guidelines for 2020
Massachusetts Health Quality Partners (MHQP) just updated their perinatal guidelines for 2020. Some of the new recommendations include adding vaping to the list of nicotine products to review in the patient's medical history, repeat testing for HIV in the third trimester for at-risk patients, and offering testing for cystic fibrosis. See the full guidelines here.
---
In case you missed it: Top content from the Best Practice blog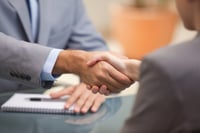 Our partnership with Work Without Limits
AllWays Health Partners is sponsoring Work Without Limits, an organization that hopes to increase employment of those with disabilities.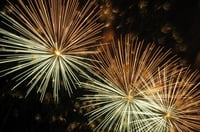 AllWays Health Partners year in review
2019 was a big year for AllWays Health Partners! Check out some of our milestones from the past year.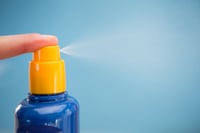 Melanoma cases decreasing among those under 30
The rate of melanoma incidences across the U.S. has changed over the years, in some ways for the better. According to JAMA dermatology, people under 30 have been experiencing less and less cases.