In This Issue
Welcome to Clinical Digest, a monthly newsletter with tips, news, and information that make it easier for you to care for your patients.
---
February Insights: Moving the provider data discussion from "why" to "how"
by Christine Murphy, Vice President of Network Management
There are a lot of articles out there attempting to answer the question, "Why does provider data accuracy matter?" The reasons offered range from the popularity of provider pages (provider profiles are some of the most trafficked pages of any payor, hospital, or system site) to regulatory requirements to attracting new patients. Last month, I wrote about the issue of surprise billing, which is definitely impacted by bad provider data – even when patients are making good choices.
There are a lot of arguments to be made for data accuracy, but my question is this: who doesn't believe that provider data should be accurate? The real conundrum isn't why, it's how.
To answer this question, we need to step back to discuss why it's so difficult to get and maintain accurate data. Siloed, analog systems at payers are one reason. The data lives in different places within our organizations: provider enrollment, credentialing, claims processing, etc. And outdated – or non-existent – technology makes it difficult for these systems to "talk" to each other to reconcile discrepancies.
In addition, there's undue burden on providers to update their information in multiple systems. Providers can work with 30 or more insurance companies, and they currently update their information with each one individually. Healthcare Administrative solutions (HCAS) is a non-profit entity founded by health plans, including AllWays Health Partners, to collaborate on administrative simplification initiative. HCAS is working on a universal provider directory. The vision is to create a comprehensive, centralized process to collect and update provider directory information will ease the burden providers.
Over the coming months HCAS and AllWays Health Partners will be releasing more information about the universal provider directory. In the meantime, our network providers can update their information with us through our Provider Enrollment Portal. A completed HCAS form can be downloaded through our Provider Enrollment Portal and shared with other health plans.
---
Tip of the month: HIV care for transgender and non-binary people
Earlier this month on the Best Practice blog, we talked about the HIV epidemic in the US and how it's being addressed. Transgender and non-binary people are disproportionately affected by HIV, with 14% of transgender women and 2% of transgender men having HIV. For this reason, it's important for providers to utilize a gender-affirmative model of care to reduce potential barriers to antiretroviral therapy adherence and maximize viral suppression for their patients.
---
In case you missed it: Top content for doctors and clinicians in January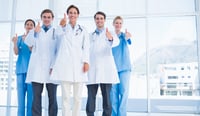 Survey results: read what more than 800 of your peers say about working with us
Check out the results of our annual provider survey. It was a record-breaking year for responses, and now we're sharing your candid feedback.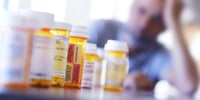 Addressing the opioid crisis in Massachusetts communities
Massachusetts has been hit hard by the national opioid crisis. As a result, organizations like Greater Lawrence Family Health Center (GLFHC) are looking at innovative ways to help those struggling with addiction.

Six tips to help your patients prevent cervical cancer
The national rate of cervical cancer is going down, but certain socioeconomic groups are seeing more cases than ever. Learn how this disparity is caused and how you and your patients can prevent cervical cancer.