In This Issue
Welcome to Clinical Digest, a monthly newsletter with tips, news, and information that make it easier for you to care for your patients.
---
December Insights: Removing barriers to care with innovative product design
by Christine Murphy, Vice President of Network Management
In October, we released a report for insurance brokers that details some of the top reasons people don't get the medical care they need. Predictably, costs are a primary factor. According to the report, 27% of Americans went without needed health care because they couldn't afford it.
The report goes on to tell brokers about the importance of regular access to care. I don't need to make that argument here. As doctors and clinicians, you understand how critical it is for patients to have access to high quality care for prevention and treatment.
In 2020, we're rolling out new benefits specifically aimed at breaking down financial barriers to care. These benefits were designed both in partnership with our medical directors – all practicing physicians – and also based on feedback that we received from our network.
Pediatric sick visit and behavioral health benefit
A 2015 study in Pediatrics, the Journal of the American Academy of Pediatrics, found that commercially insured children in families who earned less than 250% of the FPL were more likely to avoid or delay care. No matter what your income, no one needs additional stress when caring for a sick child, so we're making sick visits and behavioral health care easier to access. Next year, many of our plans will include $0 cost sharing for the first three pediatric sick visits with an in-network PCP and the first three pediatric visits with an in-network behavioral health provider. You can read more about this benefit on our Best Practice provider blog.
More plans with Care Complement
For over a year now, many of our plans have included the Care Complement suite of benefits. Care Complement offers a diverse range of care options with proven benefits for chronic disease prevention and for maintaining overall health. At no additional cost, members can access:
Their first six acupuncture, chiropractor, and physical therapy/occupational therapy visits
Zero copays on 11 medications that treat common chronic conditions
Cardiac rehabilitation therapies
Certain services that reduce risks of complications from diabetes
Care Complement is a hit with members and employers, so we're adding the benefits to even more plans. You can hear our Chief Medical Officer Tony Dodek talk about Care Complement and other innovative programs here.
Enhanced prescription drug benefit
2020 will also be the first full plan year where HSA members can enjoy an enhanced prescription drug benefit. Drugs on this list bypass the HSA plan's deductible (copays and coinsurance still apply) so members can get the medication they need with fewer worries about cost.
All these benefits – and others that are still in development – are designed to support the care you're offering to your patients. Keep your eye out for more information about how you can collaborate with us to develop future care innovations.
---
Tip of the month: individualized macronutrient recommendations for people with diabetes
Evidence continues to suggest that there is not an ideal percentage of calories from carbohydrate, protein, and fat for all people with diabetes. Therefore, providers should determine macronutrient distribution based on an individualized assessment of current eating patterns, preferences, and metabolic goals.
---
In case you missed it: Top content for doctors and clinicians in November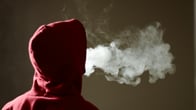 UPDATED: What you need to know about vaping
Read about the dangers of vaping and about "An Act Modernizing Tobacco Control," which Governor Baker signed into law on November 27, 2019.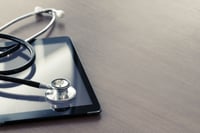 Get to know Medical Director Dr. Lily Kam
Dr. Kam answers some questions about her journey from a medical student in Hawaii to a health plan Medical Director.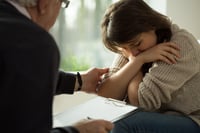 Tools to address behavioral health and substance abuse disorders
Learn why behavioral health HEDIS® measures are important in the quality assurance toolkit for PCPs.