In This Issue
Welcome to Clinical Digest, a monthly newsletter with tips, news, and information for clinicians.
---
June Insights: United against racism
by Christine Murphy, Vice President of Network Management
On June 4, David Segal, our President and CEO, released a statement reaffirming AllWays Health Partners' belief that bigotry and hate have no place in society.
For health care professionals, the COVID-19 pandemic has exposed stark examples of how racism impacts the health of our communities. In one study, New York City identified death rates among black/African American persons (92.3 deaths per 100,000 population) and Hispanic/Latino persons (74.3) that were substantially higher than that of white (45.2) or Asian (34.5) persons.
Camara Phyllis Jones, family doctor, epidemiologist and fellow at Harvard University's Radcliffe Institute for Advanced Study, summed it up powerfully in a recent interview on scientificamerican.com: "Race doesn't put you at higher risk. Racism puts you at higher risk. It does so through two mechanisms: People of color are more infected because we are more exposed and less protected. Then, once infected, we are more likely to die because we carry a greater burden of chronic diseases from living in disinvested communities with poor food options [and] poisoned air and because we have less access to health care."
For many years, it's been widely accepted that health is about more than medical treatment. Food insecurity, homelessness, and poverty all contribute to your health status. Your zip code can even predict your life expectancy – visit this site to check yours. And for many years, health care professionals have done our best to address these social determinants of health. However, recent events are forcing many people, myself included, go deeper and interrogate the systems that lie beneath.
True health equity is about more than addressing social determinants of health. It's about addressing the systemic racism that continues to underly many barriers to care. The story of Rana Zoe Mungin, Wellesley graduate and UMass scholar brings this home. A New York City teacher, Mungin was denied access to coronavirus testing twice before being diagnosed and treated. She eventually lost her battle with COVID-19. Her family believes that unconscious bias played a part in her death. UMass Amherst released a statement saying, "The dismissal of her symptoms is a register of the long history of economic and racial barriers to healthcare faced by Black women in this country."
In response to the pandemic, Massachusetts General Hospital's Disparities Solution Center has pivoted to focus on COVID-19. The center is a place for providers to learn more and to become involved. It's an excellent starting point, and I encourage you to check it out.
In conclusion, I'd like to reiterate that AllWays Health Partners stands with you, united against racism. We have a rich history as an organization dedicated to equity and inclusion, so our position probably goes without saying for many of you. However, systemic racism thrives in silence, and it's critical that we all raise our voices loudly in protest.
Tip of the month: COVID-19 information for your patients
We've redesigned our coronavirus resource center. It's a one-stop resource for your and your patients with information about the Massachusetts contact tracing program, the reopening plan for the Commonwealth, how to register for our community support webinar series, and more.
In case you missed it: Top content for doctors and clinicians from the past month
Dave Segal's United against Racism message
A message from AllWays Health Partners' President and CEO regarding current events.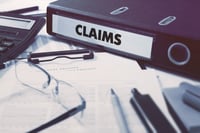 How do payment policies work?
Learn how coverage, provider contracts, and payment policies are related.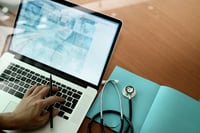 Using telehealth data to optimize patient care
Telehealth use has increased drastically in the wake of COVID-19. Here's how AllWays Health Partners members are using telehealth.