In This Issue
Welcome to Clinical Digest, a monthly newsletter with tips, news, and information for clinicians.
---
April Insights: AllWays Health Partners's response to COVID-19
by Christine Murphy, Vice President of Network Management
The COVID-19 pandemic has changed life for everyone, but the impact on health care providers has been profound on every level. Each day, more stories emerge about the selflessness and heroism of clinical and administrative staff, all of whom are putting their own safety on the line day after day. Fred Rogers once said that during a crisis, we should "look for the helpers." In this unimaginable crisis, the helpers are at every doctor's office, hospital, clinic, and care facility in America. The helpers are each and every one of you.
Your safety and your patients' safety are at the forefront of the AllWays Health Partners COVID-19 response plan. We also understand that appointment cancellations may be hurting your business. For these reasons, we formed a partnership with Microsoft to offer AllWays on Teams, a free virtual visit app. During the pandemic, network providers can use this solution to have virtual visits with all their patients, not just AllWays Health Partners members. If you haven't explored this option already, you can learn more here.
In addition to launching AllWays on Teams, our COVID-19 response team is working to ensure that our members have unfettered access to the care they need right now. We've collected all our COVID-19 updates for providers into one comprehensive FAQ. Federal and State information changes daily, so we encourage you to revisit the FAQ frequently. Even in the midst of the chaos, we are working to make thoughtful decisions that truly support the best possible patient care, so we may not post decisions as quickly as the Bulletins are released. However, we're making daily updates to the FAQ to keep you informed.
We at AllWays Health Partners are also plan members, parents, and caregivers – and we share your concerns, frustrations, and fears right now. Many of us are also medical providers with active practices. On behalf of all of us, I would like to say, "thank you" for your dedication, compassion, and sacrifice during the COVID-19 pandemic.
Tip of the month: Check out AllWays on Teams
During this time of COVID-19, we understand that you want to keep yourself and your patients safe from exposure while continuing to provide care. For this reason, we've partnered with Microsoft Teams to bring you AllWays on Teams, a virtual visit platform available to all contracted providers at no charge. For more information about AllWays on Teams and to sign up, click here.
In case you missed it: Top content for doctors and clinicians from the past month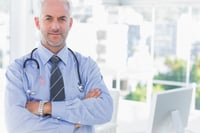 Check out AllWays Health Partners's COVID-19 FAQs
We've created two COVID-19 FAQs to answer your questions about working with us during this time.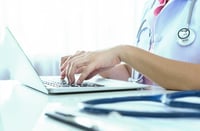 AllWays on Teams virtual visit app is now available permanently
After the overwhelmingly positive response we received to AllWays on Teams, we've decided to make it a permanent addition to our digital tools for network providers.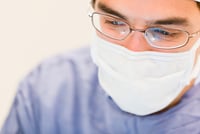 Beyond testing & treatment: Non-medical questions patients are asking about COVID-19
Your patients may have questions about COVID-19 outside its symptoms, testing, and treatment. We created a resource roundup of non-medical COVID-19 information, such as how to clean and disinfect the home and what to tell children about the situation.