Featured story:
Answering patients' questions about the vaccine
No matter your specialty—your patients may have questions about the COVID-19 vaccine. In a recent member survey, 74% of respondents marked their PCP or other doctors as the most reliable vaccine information source. Now that anyone aged 16+ is eligible to receive a COVID-vaccine in Massachusetts, patients are looking to providers for guidance.
We encourage you to visit our vaccine resource page for the most updated materials and visit our Best Practice blog for helpful tips. Below you'll find three of our most recent articles:
In this issue:
Tumor treating fields InterQual criteria
High-tech and cardiac imaging
United claims in Massachusetts and Rhode Island
Medical policy updates
Revised medical policies
Forumulary updates
CPT code updates
Allways Health Partners to adopt tumor treating fields InterQual criteria
As of July 1, 2021, AllWays Health Partners will adopt InterQual's April 2020 Procedures Proton Beam Radiotherapy (PBRT) criteria. To access this criteria, providers should log in to AllWays Health Partners' provider website at allwaysprovider.org and click the InterQual® Criteria Lookup link under the Resources Menu. For your convenience, you can review the InterQual SmartSheet for Proton Beam Radiotherapy along with the Pediatric version.
---
Important information about authorizations for high-tech and cardiac imaging
EviCore will no longer process prior authorization requests for high-tech radiology or cardiac imaging. After July 18, you must use the authorization tool in our provider portal to request approval for these services. We will have more information about this change in our June newsletter.
---
United claims issues in Massachusetts and Rhode Island should be submitted to AllWays Health Partners
PPO Plus members have in-network access to the AllWays Health Partners network within our MA/RI service area plus access to the United Healthcare Options PPO network when outside our MA/RI service area. United claims issues in MA and RI should be submitted to AllWays Health Partners.
---
Medical policy updates
Please go HERE to see the updated policy. The table below is a summary: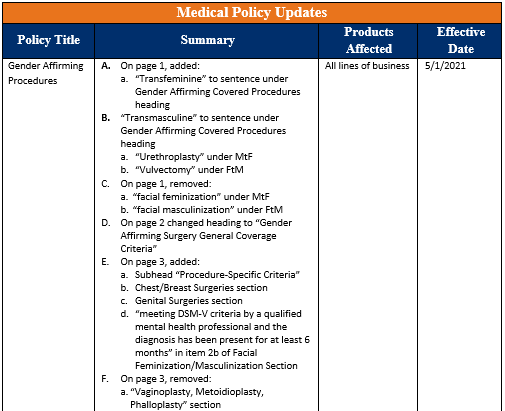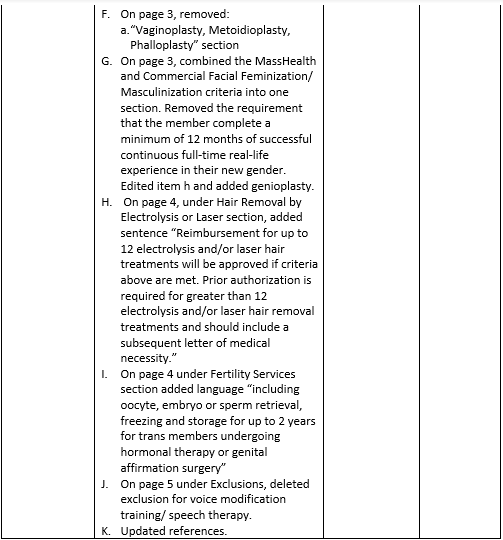 ---
Revised medical policies
Please go HERE to see the updated policies. The table below is a summary: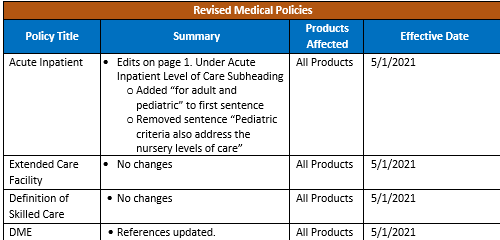 ---
Formulary updates
Effective 07/01/2021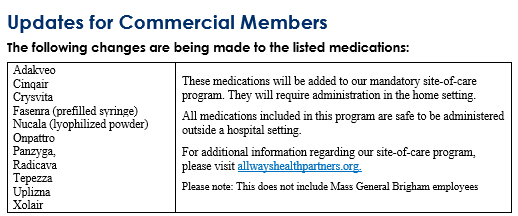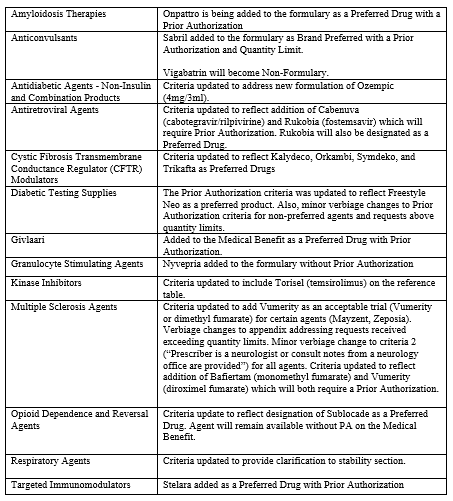 ---
CPT code updates
The following codes require a prior authorization:


The following services previously covered with PA will be covered with no PA required: