Featured Story: eviCORE checklist to speed up Prior Authorizations
We're here to save you time and hassle with eviCORE, a new checklist to streamline Prior Authorizations.
In this Issue
---
Connect with Us

We are constantly looking for opportunities to improve the ways we communicate with you and other valued providers. In the past year, we made it easier for you to connect with us by launching a Provider Blog and a Twitter account dedicated to providers (@allwaysnetworks).
Here's a look at additional enhancements recently launched:
New Look: Administrative Newsletter
As part of these efforts, we recently gave our provider newsletter a fresh new look. In this easy to read format, you will continue to receive the latest administrative updates from AllWays Health Partners - all in one place. Get the latest on new policies/processes, system enhancements and other important administrative updates and reminders. To access previous issues of the Administrative Newsletter, we've developed a new webpage that will house the most recent issues from the past year.
Introducing: Clinical Newsletter
For clinical staff, we will soon launch a new Clinician Newsletter where we will share important clinical updates and tips. Stay tuned for more.
---
eviCore: A Checklist On How To Speed Up Prior Authorizations
eviCore Healthcare is our partner for managing high-tech radiology, select cardiac imaging & diagnostic services, select molecular & genetic testing and radiation therapy.
One of the most common reasons a prior authorization request is delayed or not approved is that it's missing critical details.
This checklist is designed to help you avoid delays and save you time by ensuring you have the information you need to submit a prior authorization request.
---
Provider Directory Solution
HealthCare Administrative Solutions, Inc. (HCAS) member plans have partnered with CAQH to improve the accuracy of provider directories, as well as the timeliness and efficiency of making demographic updates. This will result in a better experience for members, who rely on directories to select and contact clinicians, and providers, who will be able to update directory information and share it with multiple health plans in a streamlined way.
To access the latest information and resources, visit the Provider directory solution overview webpage.
You can also get the latest provider directory solution updates sent straight to your inbox from AllWays Health Partners. Register for our newsletters and provider blog today.
---
Medical Policy
The following medical policy updates are effective August 1, 2019:

New Medical Policy

Bronchial Thermoplasty - Coverage criteria:

The member is 18 years of age or older
The member has a clinical diagnosis of severe, chronic asthma, resulting in persistent symptoms including coughing, wheezing, shortness of breath, and frequent nighttime awakenings
The member's symptoms are limiting normal daily physical activities
The member's symptoms have failed to respond to inhaled corticosteroids or long acting beta agonists for a minimum of 3 months, with two or more asthma exacerbations in the past 12 months
The member is a non-smoker
Requesting physician must be a pulmonologist
Revised Medical Policies
Out-of-Network Providers - Annual review. References updated.
Experimental and Investigational - Annual review. Codes updated.
Acute Inpatient - Annual review. Changes in language regarding inpatient level of care. References updated.
UVB Home Phototherapy Units for Skin Disease - Off-cycle review.
Removed Home UVB phototherapy booths and Home UVB phottherapy cabinets from the Exclusion list.
Retired Medical Policies
Providers with Unique Authorization Rules - Retired medical policy
Click Here to view all medical policies.



---
Formulary Updates
AllWays Health Partners regularly reviews and updates our formulary to ensure alignment with the industry. Check out the latest updates effective October 1, 2019.

For the latest information on our pharmacy programs, visit our online formulary today.
---
Code Updates and Reminders
The following service is covered but not separately reimbursable, effective 10/1/19:

The following service is not covered as it is considered experimental/investigational:

The following services are not covered:

The following services will not require prior authorization, effective 8/1/19: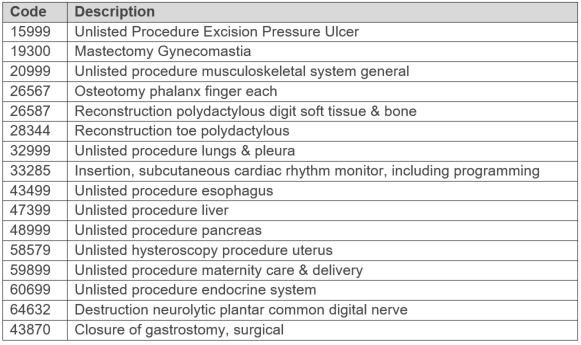 For My Care Family, the following services are covered with prior authorization, effective 8/1/19: